Swimming Pool Service Pros
Pool Care Has Never Been Easier
We provide professional pool service and repairs!
At Dewey's, you can always count on the professionals! When it comes to pool equipment, repair, maintenance, or chemicals and cleaning, our team is here for you. Dewey's Pool Services also provide tile work and replastering for those who are in need of an updated foundation for swimming!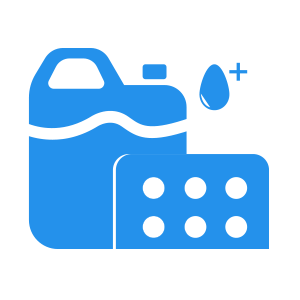 Weekly Chemical Treatment & Cleaning
Want weekly upkeep of your pool? We've got you covered! Our team has all the necessary equipment and tools to keep your pool healthy and clean all year round.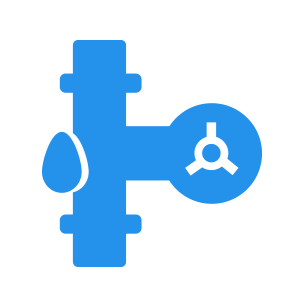 In-Ground Pool Repair
In need of pool repair? Dewey's Pool Service can help! We're here to do all the hard work for you.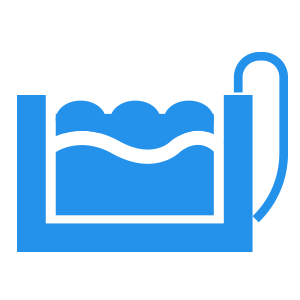 Tile Cleaning
Notice white lines around the edges of your pool? We can remove calcium build-up easily!
Dedicated to Bringing You Peace of Mind
As your local pool expert, we have what it takes to get your pool in top shape. Whether you are needing repairs, maintenance or help with chemicals, Dewey's can help with it all.
Chemically Treated for Your Safety
We can get the greenest of pools back to healthy blue hues.
Big or small we can repair it all.
Our local pool techs complete training with a focus on quality.
100% Cleanliness Guarantee
100% Algae Free Guarantee
Say goodbye to unsightly dirty pool water
Routine Maintenance For Extended Pool Life
The best way to prolong the life of your pool is by having it routinely maintenanced.
We Make A Splash With Our Customers
Your satisfaction is our priority!
★★★★★

"John has taken of our pool since day 1. We appreciate the hard work and are at peace knowing that whenever the weather causes our pool to do something weird he is on top of it."
Megan Marie Lingo
★★★★★

"Mr. Dewey to the rescue again. He got our pool up and running with his usual expertise. Thanks from The LeBlanc Family!"
Matthew LeBlanc
★★★★★

"My pool was over taken by algae... but Dewey's had it sparkling within 12 hours!!"
Dana Chemcaid
Our process is as easy as 1, 2, 3! We do the hard work so you don't have to.
La Vernia Trusts Our Pool Service
We've earned the trust of the people of La Vernia through years of hard work and dedication to the community.
In need of a chemical-only service? For $135 monthly, we will make sure all is well in your piece of paradise
For less than $60 a week you can have our dedicated team clean your pool from the tile down to the floor, filter, and pump. You have enough on your plate. Let us worry about the upkeep on your pool.